King County Local Services: Your Un-City Hall
If your business is in unincorporated King County (outside City limits), King County Local Services is can help meet your business needs.   Economic development and small business assistance in unincorporated King County connects you to a range of resources from the Small Business Administration, the US Treasury Department, employment insurance resources and more.
You can watch King  County Council meetings via livestream on the Council's website or on KCTV channel 22. The Council takes general public comment on the 4th Tuesday of every month.  Learn more about testifying before King County Council  HERE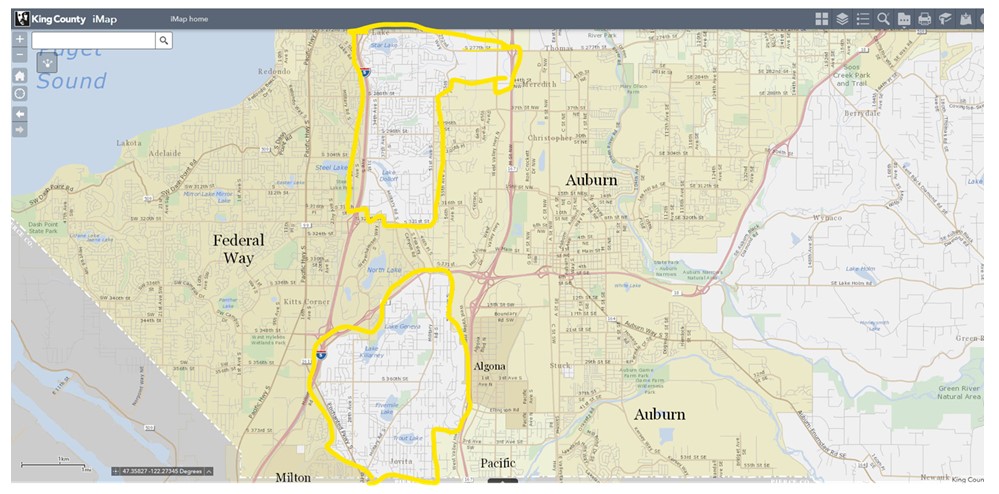 East Federal Way and Unincorporated King

Greater Federal Way means we have a regional footprint that includes unincorporated King County as well as East Federal Way. In addition to resources and support offered by King County Local Services, our Chamber offers some webinars, workshops, seminars, and other events to any business in our regional footprint.  The Chamber's online Calendar includes programming for members and non-members alike!
2023 Employer Resource Series
The Chamber will offer an Employer Resource series for businesses in the greater Federal Way area in partnership with Employment Security Department/SharedWork program.  The 2023 webinars are offered in English and Spanish and open to any business in the area at no cost.
"We're happy to be one of the first Chambers to offer the full series in two languages," said Chamber CEO Rebecca Martin, CCE. "Our Equity Assessment data shows the strength of the Latinex community as our third largest business sector and we're fortunate to have a great partner in SharedWork to support programming for all businesses in our regional footprint."
The Greater Federal Way Chamber of Commerce and the SharedWork Program present this important webinar series for business owners. The webinar series provides an overview of different programs and highlights requirements and resources, and the most up-to-date information for businesses. This valuable information will help companies make informed decisions to better manage their business and thrive during the ebb and flow of economic cycles.
La Cámara de Comercio de Greater Federal Way y el Programa SharedWork presentan esta importante serie de seminarios web para dueños de negocios. La serie de seminarios web brinda información general sobre diferente programas y destaca los requisitos y recursos, y la información más actualizada para las empresas. Esta valiosa información ayudará a las empresas a tomar decisiones informadas para mejorar la administración de su negocio y prosperar durante el flujo y reflujo de los ciclos económicos.
The webinars will feature program experts and include dedicated Q&A time for the participants.